For the people of Ukraine
Help and support the people of Ukraine, whose normal lives have been disrupted by the war. Both the families who have had to flee their homeland and the brave people back home need all the help they can get. Each of us can find ways to help depending on our own resources (by donating things, making financial contributions, volunteering).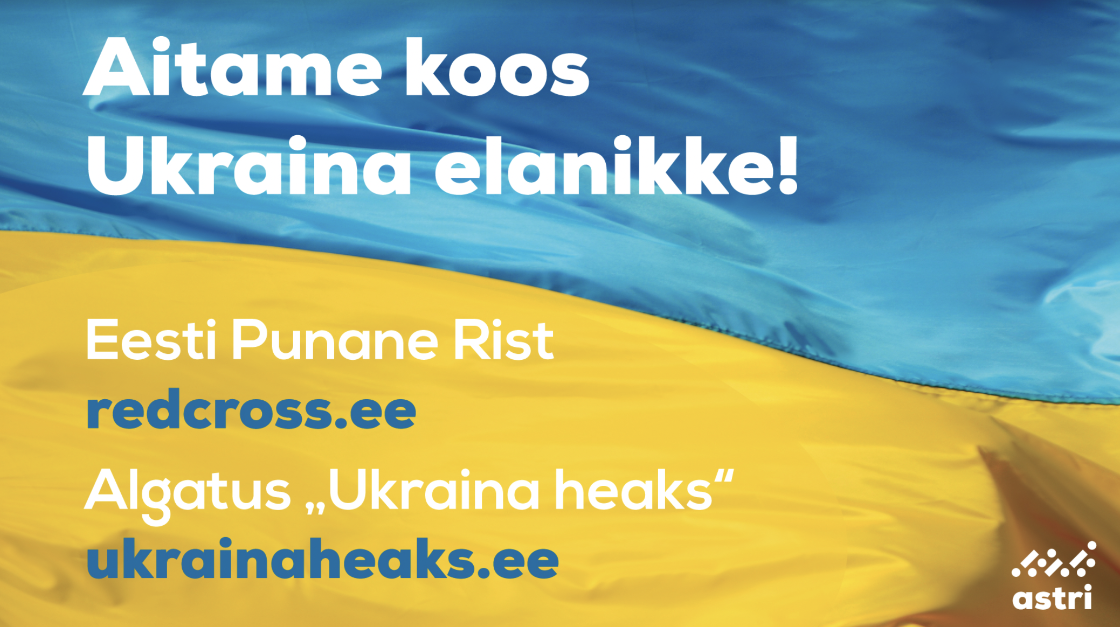 Here we have compiled a list of different organisations and activities.
You can donate by calling the donation phone lines:
Call 900 5380 to donate €5
Call 900 2380 to donate €25
You can also donate to the account of the National Defence Promotion Foundation EE162200221078603616 with the explanation "Support for Ukraine".
The Estonian Chamber of Commerce and Industry, the Ministry of Defence and the Estonian Reserve Officers' Association launched a donation campaign to support the treatment of victims of the Ukrainian war in Estonia or other allied countries. See more here

Financial donations can also be sent directly to Ukraine. Information and bank account details can be found on the official website of Ukraine.
Care for and notice those around you!