About
Lõunakeskus is the biggest shopping centre in South Estonia.
Lõunakeskus is a valued recreational destination for the whole family. It hosts a year-round ice rink and ice arena, Apollo cinema with 6 halls, hotel Sophia, sports club, adventure park and other fun activities.
Lõunakeskus also has a wide selection of cozy restaurants so that no one has to go home hungry. All restaurants provide free WiFi.
Main values of Lõunakeskus
Socially responsible – Lõunakeskus is receptive to social demand and its own effect on the community. The Lõunakeskus foundation helps promote sporting activities and healthy lifestyles for youngsters by supporting the development of children and young talents in Tartu and Tartu County. Lõunakeskus is also the main sponsor of the Tartu Marathon children's series.
Development - Lõunakeskus is always aware of new ideas, accepting and reflecting them.
Family and children friendly - No family member will leave Lõunakeskus disappointed. Family and children friendliness means that families have easy access to all locations and can enjoy their visit together.
South Estonia - Lõunakeskus is a center for South Estonia. It appreciates and supports everything local and regional. Lõunakeskus shares the values of its customers – local and quality produce, home and family, local nature and culture.
Fun - Lõunakeskus is full of surprises. There is always something new waiting to be discovered and emotions waiting to be experienced.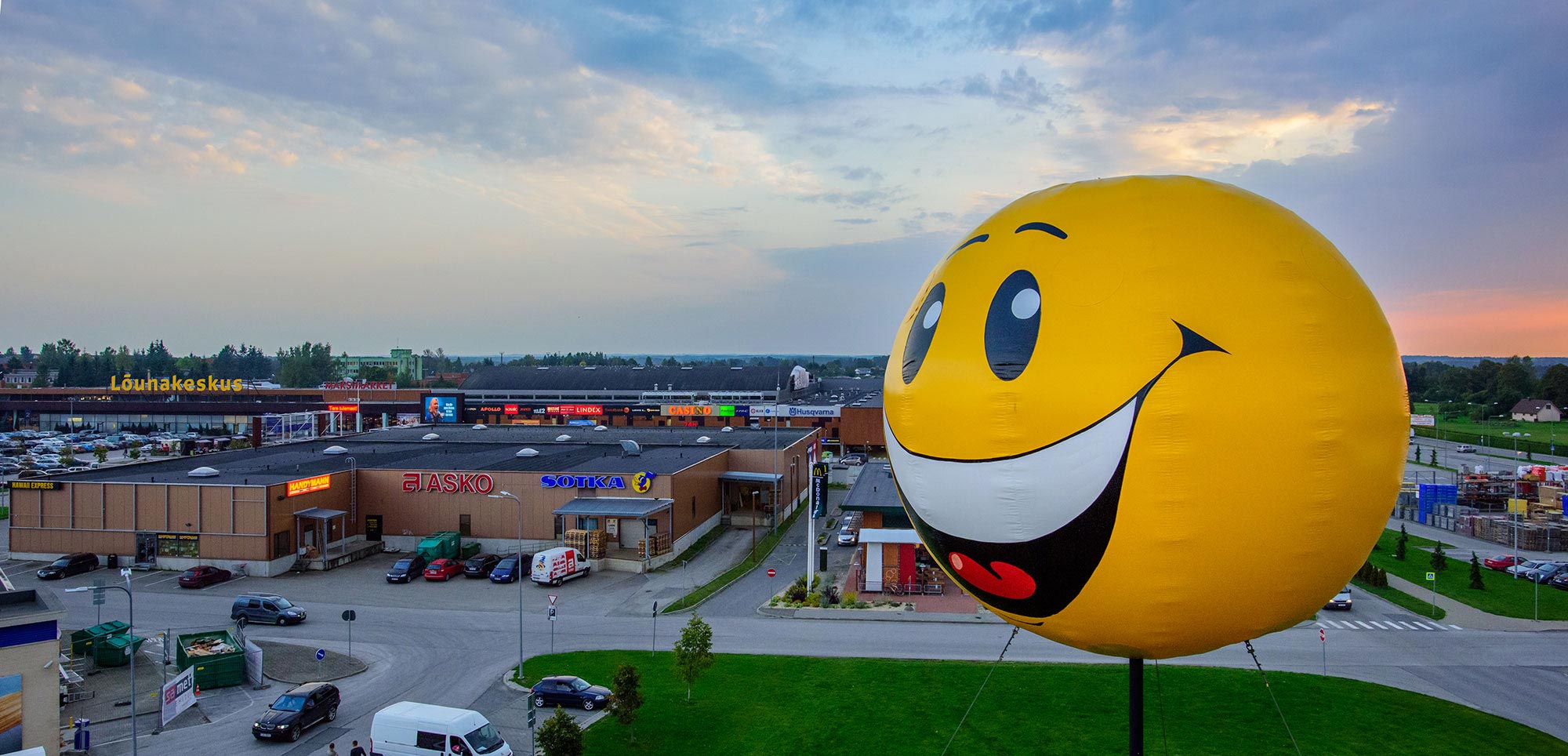 History
The Astri team has a lot of retail experience, as the Astri chain of stores was established in South Estonia as early as 1993. Lõunakeskus is one of the many companies belonging to the Astri Group. Astri Group is a group of companies fully based on Estonian capital and established in 1991.
Lõunakeskus was opened in 2001 with a retail space of 15 000 m². The commercial area has expanded step-by-step:
2002 — Sotka furniture store
2003 — Bauhof construction- and gardening goods
2005 — Main building extension and ice rink
2006 — Asko furniture store and Hawaii Express sports store
2009 — Main building extension; the commercial area was expanded by 25,000 square meters. Rimi joined our big family as a new partner lessee.
2017 – Main building reconstruction and extension-new size of the main building 72 000 m². Apollo cinema, hotel Sophia and approximately 30 new stores and dining places joined our big family. By the end of 2017 there will be a new building for Asko, Sotka and Mileedi making the whole trade park area as big as 90 300 m².
70 000
m² of retail space
Location in South-Estonia
The main customer base of Lõunakeskus resides in Tartu and the nearby counties, within the range of a 1-hour car drive. This area includes more than 350,000 people. In addition, Lõunakeskus is visited by transit customers and tourists from Estonia and other countries.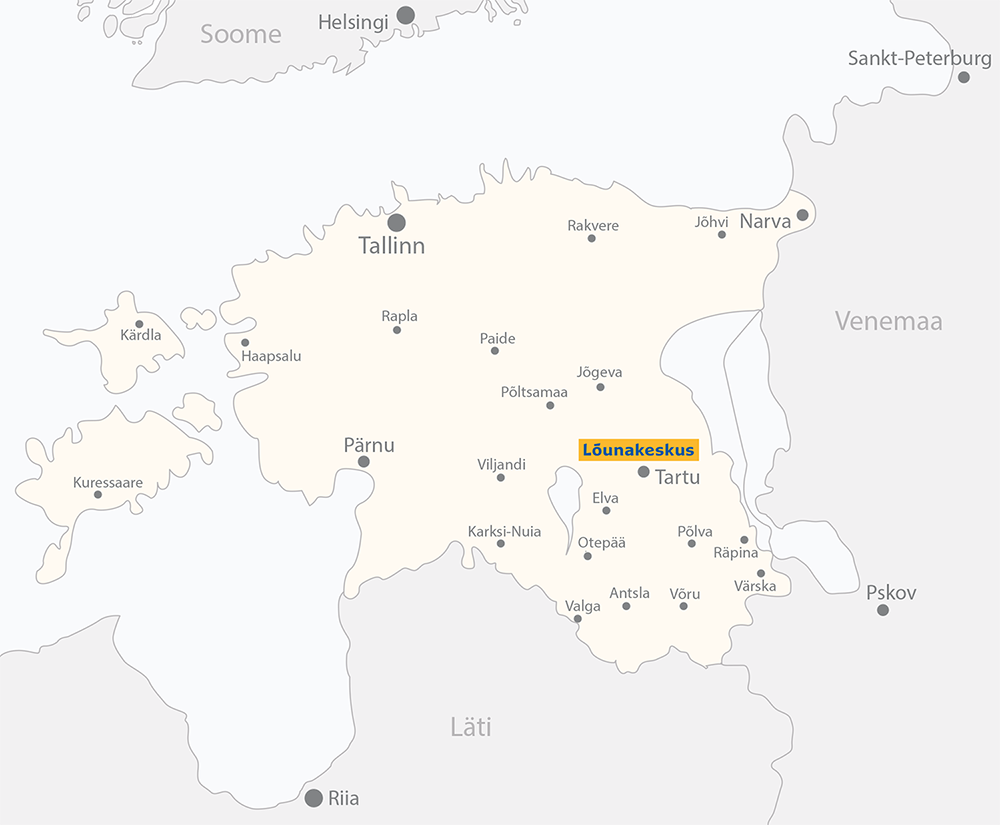 Awards
"Parim ettevõte 2012" - 3rd place in the subcategory of 10-49 employees
"Parim ettevõte 2011" - 3rd place in the subcategory of 10-49 employees
"Parim ettevõte 2010" - 1st place in the subcategory of 10-49 employees
"Parim ettevõte 2009" - Best building of 2009, 1st place
"Aasta tegu 2009" - Expansion of Lõunakeskus
"Parim ettevõtja 2009" - Children- and youth friendly company
"Parim ettevõtja 2009" – Biggest investor
"Parim ettevõte 2008" - 1st place in the subcategory of 10-49 employees
"Parim ettevõtja 2008" - Children- and youth friendly company
"Parim ettevõtja 2007" - Children- and youth friendly service company
"Parim ettevõtja 2007" - Commercial and leisure center
"Parim ettevõtja 2007" - 3rd place in the subcategory of 10-49 employees
"Parim ettevõtja 2006" - Children- and youth friendly service company
"Aasta tegu 2005" - Lõunakeskus Ice Rink
"Tartu parim ettevõtja 2004" - Biggest investor, 1st place
"Tartu edukaim ettevõtja 2003" - 2nd place in the subcategory of 10-49 employees
"Tartu parim ettevõtja 2003" - Biggest investor, 4th place
"Tartu edukaim ettevõtja 2002" - 2nd place in the subcategory of 10-49 employees
"Tartu edukaim ettevõtja 2001" - 2nd place in the subcategory of 1-9 employees
"Tartu parim ettevõtja 2001" - Biggest investor, 1st place